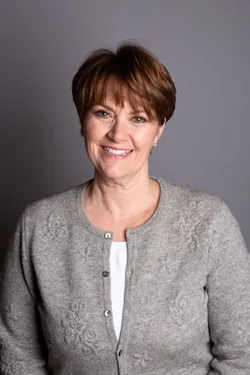 Dr. Kellie Puroll grew up in the beautiful Alpine Village of Gaylord, Michigan. She graduated from Gaylord High School. After completing her undergraduate prerequisites she attended the prestigious National College of Chiropractic in Lombard, Illinois. There she earned her bachelors of science degree, and in 1986 her doctoral of Chiropractic degree.

In 1988 she married her high school sweetheart, John, and they were thrilled to settle back into their hometown of Gaylord. Later that year Dr. Puroll opened her Chiropractic practice. They have raised two beautiful, vibrant daughters in the Chiropractic lifestyle, enjoying years of antibiotic-free living.

Her Christian faith is the cornerstone of her life and work. "I love my practice and the wonderful family-oriented communities of Gaylord and surrounding towns of Northern Michigan. I come alive every day at the office because through the natural healing art of Chiropractic I get to participate in and witness the miraculous healing ability God has given the human body. People always comment on the warm and cheerful atmosphere of my office. With such a friendly and enthusiastic staff, you can't help but feel better when you walk out of here."

Dr. Kellie Puroll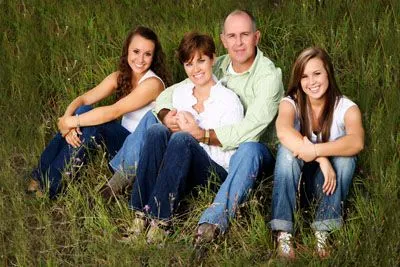 ---
Dr. O'Neill, daughter of Dr. Puroll, grew up in the quaint little town of Gaylord, MI, where she enjoyed many long-standing friendships and an active upbringing in gymnastics, dance, volleyball and soccer. She graduated from Gaylord High School in 2008, then pursued an undergraduate degree from Olivet Nazarene University. Soon after college, she married her long-time boyfriend of 5 years in 2013 and the two of them moved to San Diego where he was stationed in the military. After several years of enjoying the sun, he was restationed to Chicago, allowing Dr. O'Neill to pursue her dream of becoming a chiropractor, and attending the same excellent school as her mom, National University of Health Sciences. She graduated in 2019, 4th in her class.
She worked her first job in the Chicago area for a doctor she had dreamed of working for while in school-needless to say, it was a dream come true! She learned a lot about the value of functional movement when paired with the ever-important chiropractic adjustment. Her husband was then out of the military and got a job in the Grand Rapids area that they could not pass up, so the two of them and their sweet goldendoodle pups moved back to Michigan! Here she was privileged to work at a thriving gym in the area for a well experienced doctor who also attended National University of Health Sciences. She perfected the art of the manual adjustment and increased her knowledge of the Activator Method approach, in addition to furthering her understanding of the importance of movement and strength. "Both jobs were a serious blessing, and I will forever be a better doctor because of them!", she quotes. After a couple of years they were given the opportunity to move back to Gaylord where both of their parents are located. Dr. O'Neill could not have been more excited to finally get the opportunity to work for her mom at Alpine Chiropractic!
"It seemed too ironic to be a chiropractor and never get the chance to work for my mom, when she was my inspiration. I was given the beautiful gift of experiencing the significance of chiropractic my entire life, and it allowed me to fully appreciate just how powerful the human body is. We are designed to thrive, we just need the right tools. Chiropractic, in addition to proper diet and movement, can lead to the life we all desire." Working for her mom and being close to family is once again a dream come true.
In her spare time, Dr. O'Neill enjoys hobbies such as hiking with her pups, being outdoors, spending time with family, games nights and reading a good book.